In a significant step towards promoting food sustainability, ISU Roxas has showcased its commitment to environmentally conscious agriculture through the harvest of rice and mangoes. The university's initiatives underscore a dedication to sustainable practices that prioritize ecological resilience, community well-being, and the cultivation of a diverse and vibrant food system.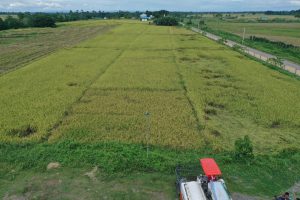 Through the Resource Generation and Management Office headed by Dr. Domingo M. Ramos and Campus Administrator Dr. Rosalyn L. Bautista the rice and mango production of the campus reflects a dedication to sustainable farming practices. The rice and mango production with a total land area of 33.9536 hectares and 16.5 hectares, respectively, continuously supported the strong production of the campus since started.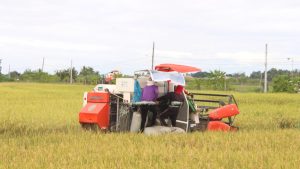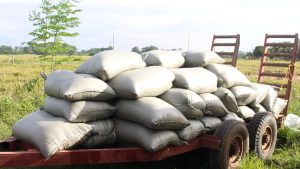 ISU Roxas's sustainable agriculture initiatives extend beyond the fields, contributing to:
a) 𝙇𝙤𝙘𝙖𝙡 𝙀𝙘𝙤𝙣𝙤𝙢𝙞𝙘 𝘿𝙚𝙫𝙚𝙡𝙤𝙥𝙢𝙚𝙣𝙩: Support for local farmers, job creation, and economic resilience within the community.
b) 𝗘𝗱𝘂𝗰𝗮𝘁𝗶𝗼𝗻𝗮𝗹 𝗜𝗻𝗶𝘁𝗶𝗮𝘁𝗶𝘃𝗲𝘀: Integration of sustainable agriculture practices into educational programs, providing students with hands-on experience and fostering a new generation committed to agricultural sustainability.
c) 𝘾𝙤𝙢𝙢𝙪𝙣𝙞𝙩𝙮 𝙊𝙪𝙩𝙧𝙚𝙖𝙘𝙝: Engaging in community outreach programs, sharing sustainable farming practices with local farmers, and fostering knowledge exchange within the broader community.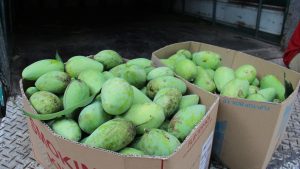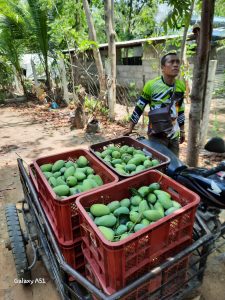 ISU Roxas's efforts underscore the pivotal role that educational institutions can play in shaping sustainable agricultural practices. By championing food sustainability through the cultivation of rice and mangoes, ISU Roxas serves as a beacon of environmental stewardship and community resilience.