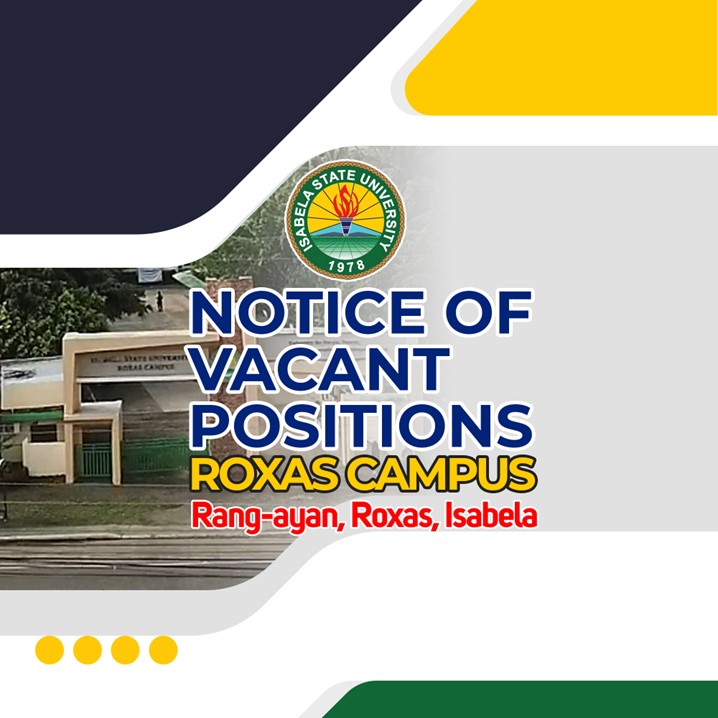 To all interested and qualified applicants, please refer to the following documents to be submitted IN-PERSON, on or before February 27, 2023:
1. Application Letter
Please address your application to:
DR. RICMAR P. AQUINO
University President
Isabela State University
Through:
DR. ROSALYN L. BAUTISTA
Campus Administrator
2. Fully accomplished Personal Data Sheet (PDS) with a recent passport-sized picture (CS Form 212, Revised 2017) which can be downloaded at www.csc.gov.ph;
3. Performance rating in the present position for one (1) year (if applicable);
4. Photocopy of certificate of eligibility/rating/license, and
5. Photocopy of Transcript of Records.